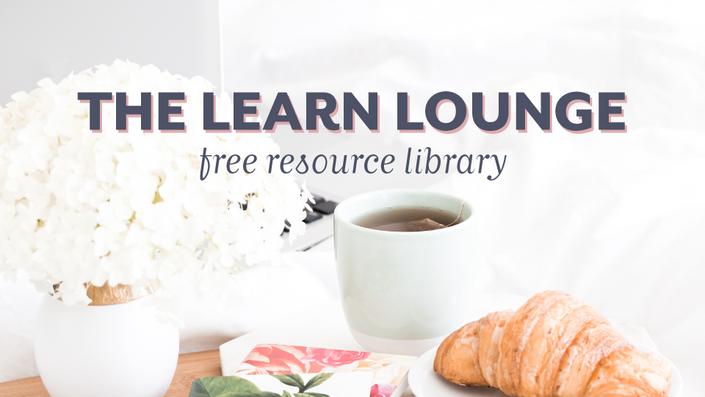 The Learn Lounge
grab a cuppa + pull up a chair. it's time to get learnin'
Let me guess where you're at...
You want to get your blog organised.

You're sick of feeling overwhelmed and you want to find some clarity in a supportive environment.


You want to level up your business.

You're ready to start your own business or take the next step on your journey. You just need a little push!

You want your social media to stand out.

You're putting everything you have into growing your social media platforms with little results.

You're in the right place, pal!
Sign up to The Learn Lounge and get access to #AllTheThings
Want a one-click ticket to freebies for your blog or business? Set up an account in The Learn Lounge and get access to all of these resources in our library...
Social Media Freebies.

Get immediate access to my free list of instagram hashtags, social profile checklist, two Instagram mini-courses, and more!


Business Guides.

Grab my goal getter goody bag, 'name your biz' workbook, and a free mini-course to get started in influencer marketing!


Blogging Resources.

Up your blogging game with my ultimate blog post checklist, twitter chats timetable, and list of 50+ facebook groups to join!