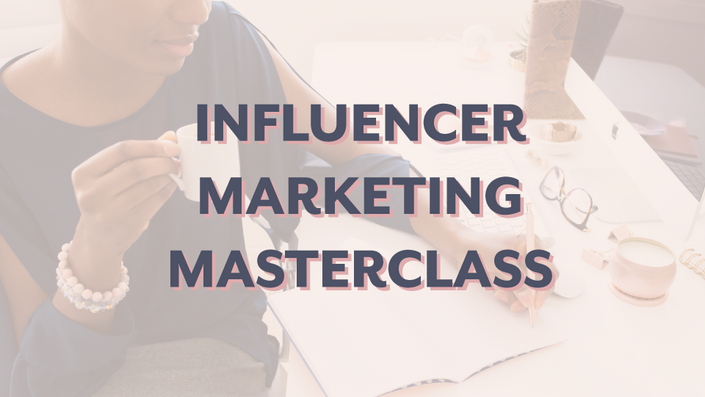 Let me guess where you're at...
You've got an amazing product but no one is buying. You know your offerings are first class but you can't seem to make any sales. You need to try a new marketing strategy.
You want to be THE go-to brand in your niche. You want to be the first and only choice for your ideal audience.

You want to reach a new audience. You love the community you've cultivated but your sales are growing stagnant. Where are all your new customers at?
Your clients are one step ahead of you. Your clients have started asking you about outreach and influencer marketing, but you have no idea where to start!
It sounds like you need to try something new!
You need a strategy that can grow brand awareness, build community, drive sales and increase trust in your business!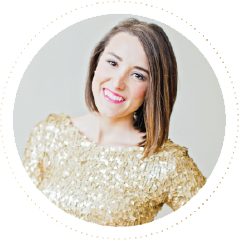 "Zoe's Influencer Marketing masterclass is a beautifully designed and easily digestible e-course that gives in-depth and actionable education for smart brands who want to tap into the growing Millennial phenomenon that is Influencer Marketing. As an influencer in the creative market, I have seen countless business owners approach influencer marketing with dismal results due to a lack of understanding of the ins and outs of this newer marketing avenue, but Zoe's masterclass will carefully walk you through creating a powerful and relational strategy that leads to profitable results with key influencers in your market!" - Megan of Megan Martin Creative
Meet my good ol' friend influencer marketing.
What the heck is influencer marketing?!
Influencer marketing means reaching out to and collaborating with influencers + authorities within your niche to promote your biz.
But who are 'influencers'?
An 'influencer' is somebody that has an authority and a level of influence within a certain niche.
It could be anybody from a human rights campaigner to a local chef to an international superstar. As long as they have measurable influence over their respective audience, they can be considered an influencer.

Is influencer marketing only for product based businesses?
Not at all! I'm not going to lie, it's definitely easier if you have a product to physically send to an influencer to talk about, but there's nothing to stop you providing a service for them to review or post about online. In fact, this course talks about product AND service based influencer marketing strategies. You're in the right place!
Influencer marketing is a huge industry and a great step forwards for your business. Let's look at the stats, shall we?
You may have some concerns with influencer marketing. Don't worry, I hear you...
You have no idea how to find influencers within your niche

You want to work with influencers but have no clue how to approach them

You find influencers intimidating or difficult and get put off reaching out to them


You're worried you won't stand out in a sea of similar emails

You are afraid of pitching an idea to an influencer and sounding too salesy

You have had a bad experience working with an influencer and don't want to give it another go



I want you to imagine a world where all of these issues become child's play. You will be able to...
Plan and implement a strong influencer marketing campaign. From start to finish, you'll be able to confidently find, approach, and work with influencers within your niche.
Collaborate left, right and centre. You'll be working with your favourite influencers who are a great fit for you and your brand and establishing long-term working relationships.
Keep the 'collab' in your collaborations. Stay creative and collaborative in your partnerships and enhance your experience with influencers.
Stay safe and legal. You'll stop worrying about the legal side of influencer marketing - you'll know exactly what to do so you can focus on implementing a great collaboration.
You are READY for this!
You're ready to see your sales & bookings sky rocket. Your ideal audience will be seeing your brand being recommended by their favourite influencers - of course they're going to want to purchase from you!
You're ready to get an influx of new clients and customers rushing to your site. No more hiding in the shadows! You'll be saying "hello" to a brand new and loyal audience who want to hear more about your business.

You're ready to have the freedom to do what you want, when you want. Let's be honest, isn't that a huge reason why you started your own business in the first place? Let's get you to where you want to be!
You're ready to be miles ahead of your competitors. Most of your competitors probably haven't even HEARD of influencer marketing, let alone be taking steps to learn about it and put it into action.

Let me introduce you to Influencer Marketing Masterclass!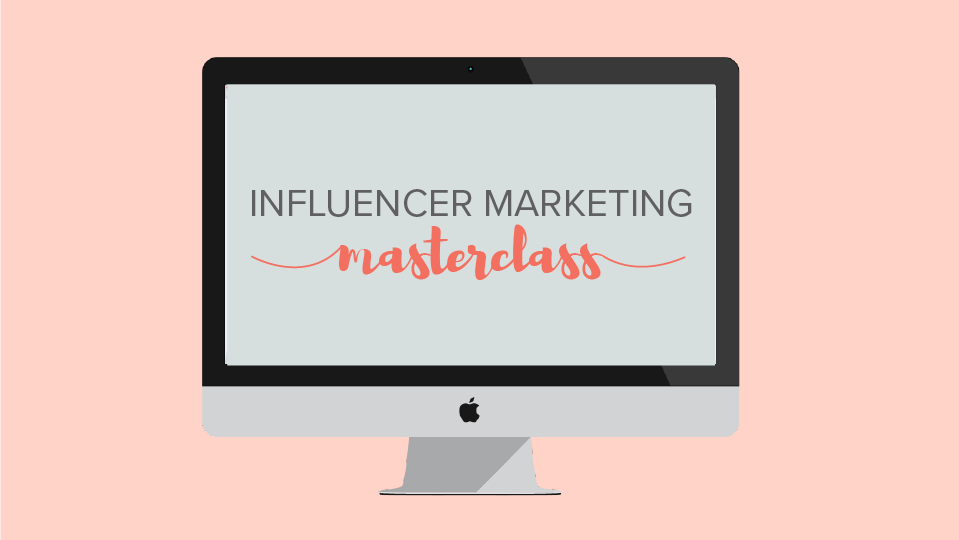 Take your business out of the shadows and into the eyes of your ideal audience with my course!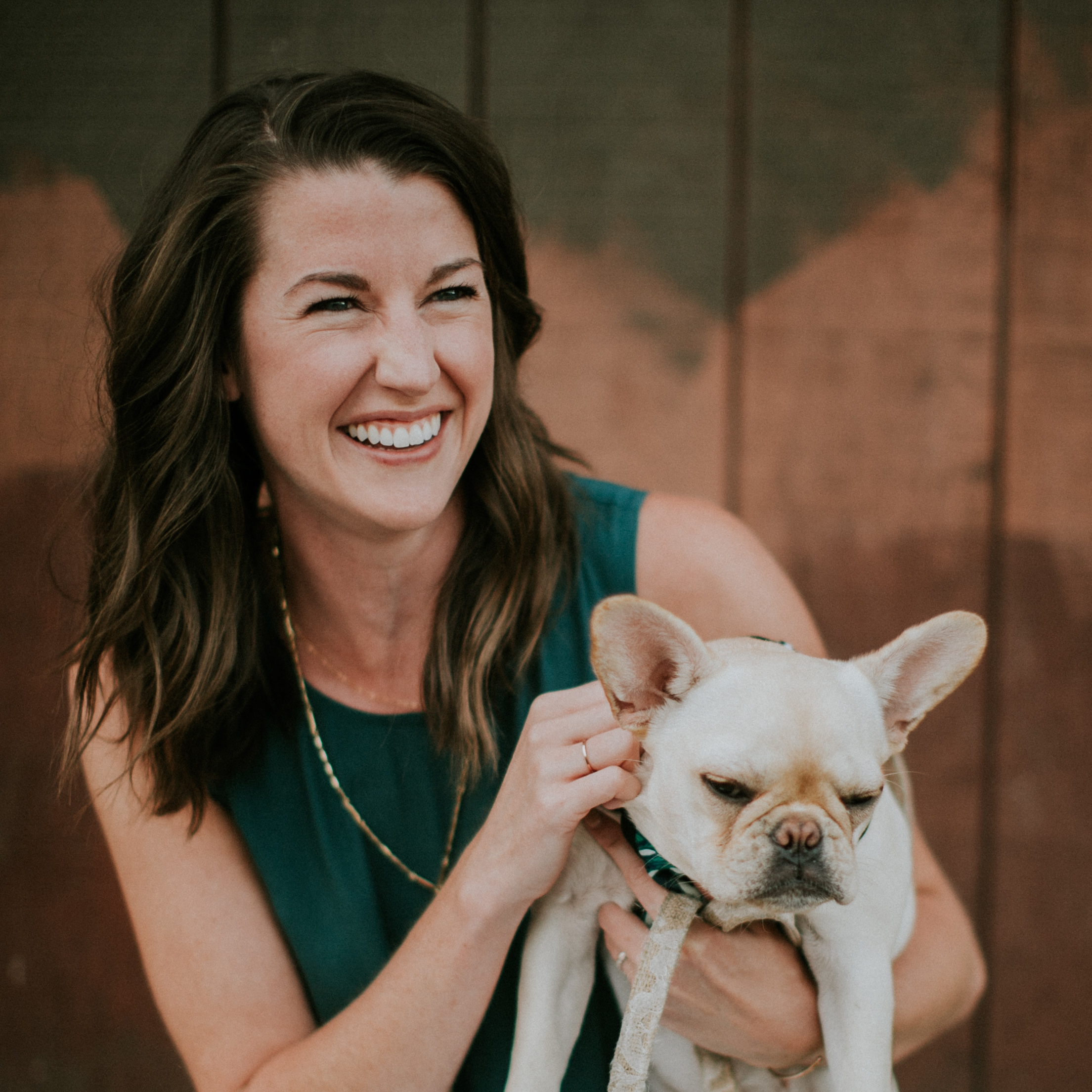 "Your course was awesome and gave me the confidence I needed to move forward with working with influencers. The detailed examples were awesome, and the downloadable assets have been my favorite part! I've used the Influencer spreadsheet to keep track of everyone I'm working with, and the contract is super helpful to know how to go about collaborations in a legal and thorough way (something I would have known nothing about otherwise). I know that influencer marketing is going to be huge for me going forward (it's only been a couple weeks, but I'm already seeing some great traction). Your course was a great investment, and I'm so glad to have found it and you!" - Kelly of Shop Rollick
Let's walk through the modules of the course!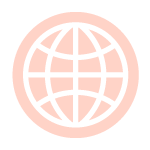 Module 1: An Intro to Influencers
I will walk you through the world of social influencers! You'll learn the fundamentals of influencer marketing, get a detailed look at influencers on each platform and discover how they can help your biz.
Lessons: An Intro To Influencers | A Guide To Bloggers | A Guide To YouTubers | A Guide To Instagrammers | A Guide To Viners | The Best Of The Rest
BONUSES: 'Jargon Cheat Sheet' + 'Which Platform Is Best For My Campaign?' Guide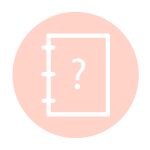 Module 2: Brainstorming Ideas

Here's where we get started on your strategy! I'll teach you how to hone in on the purpose of your campaign, focus on your target audience, and walk you through free + sponsored content ideas for your influencer campaign.
Lessons: Your Campaign's Purpose | Your Collaboration Ideas

BONUSES: 'How To Choose Your Best Idea' Worksheet + 'Ultimate Guide To Collaboration Ideas'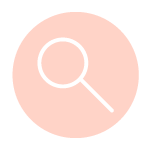 Module 3: Finding Influencers In Your Niche

You'll learn how to search for and identify influencers - whatever your niche! I'll also teach you the key stats you need to look out for as well as my 7-point criteria influencers have to meet to make sure they are a great fit for your brand.
Lessons: Before You Start Your Search | Searching For Influencers

BONUS: 'Best Fit Criteria' Checklist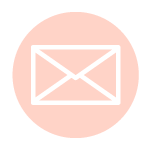 Module 4: Approaching Influencers
Get over the fear of reaching out to influencers! In this module, you'll learn how to make genuine connections with influencers and write pitch emails that stand out and get replies every time! You'll also get access to my private email wording swipe files.

Lessons: How To Make A Great First Impression | Your Initial Email

BONUS: Email Templates & Swipe Files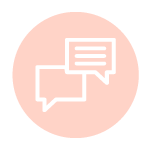 Module 5: Working Through Your Collaboration
Learn how to craft strong agreements that keep you and your influencer happy. You'll find out the importance of disclosing sponsored content and keeping everything legal! Plus, you'll be able to get a hold of my private influencer agreement template that you can use for your own campaigns - simple!
Lessons: How To Craft A Strong Agreement | Keepin' It Legal

BONUS: Influencer Agreement Template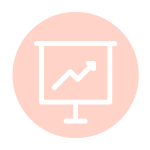 Module 6: Post-Collaboration Tips
Learn how to make the most of your influencer's content and get the most bang for your buck. You will also become the master of measuring influencer campaigns and evaluating your success!
Lessons: How To Measure And Amplify Your Collaboration | Keeping Connected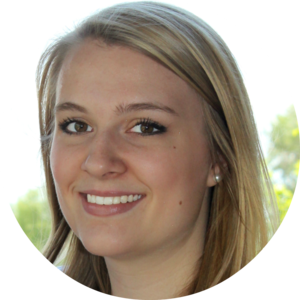 "Influencer Marketing Masterclass is such an incredible resource for small business owners. Zoe's step-by-step process teaches you exactly how to run an influencer marketing campaign for your business. Plus, her Email Swipe Files and Influencer Agreement Template are priceless! Influencer Marketing Masterclass is the ultimate guide to working with influencers to increase your sales and brand awareness." - McKinzie Bean of Moms Make Cents
So, what's included in the price?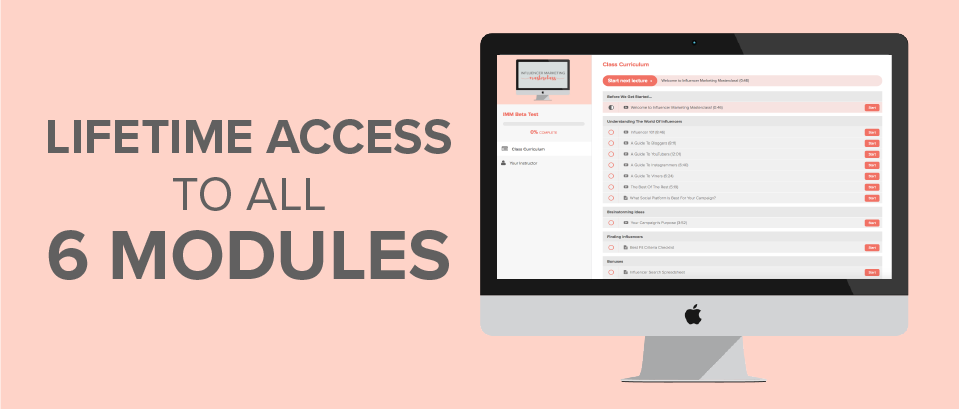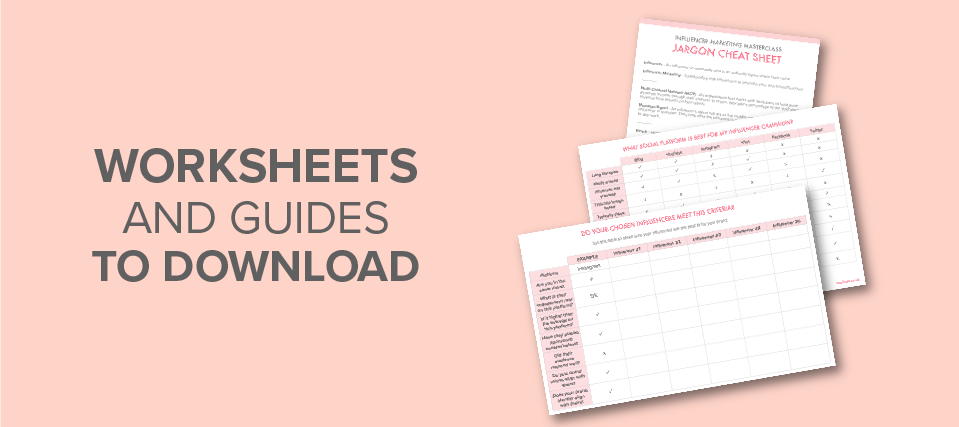 Did someone say 'bonuses'?
As well as lifetime access to the course, transcripts, and worksheets you'll also get...

Access to my ultimate influencer campaign tracker (worth $47)
You'll get access to my personal influencer campaign tracker template. This spreadsheet will allow you to keep track of influencers you've found, their links + stats, as well as who you've reached out to and what feedback you received. There's also a whole tab to track engagement and feedback on your influencer's sponsored content. Nifty!

A vault of exclusive interviews with experts + influencers (worth $197)
You'll get the key to my vault of guest interviews with a variety of experts and social media influencers. Their knowledge and advice is invaluable and you won't find these interviews anywhere else! I've got interviews with Huw Samuel (Influential Viner), Lucy Lendrem (Head of UK Talent at Gleam Futures), Jackie Jade (Legal Expert at Jade & Oak), and Gariele Wright (Instagram Influencer).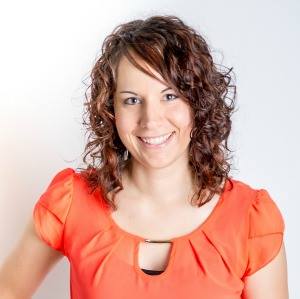 "Influencer marketing is always something I felt uncomfortable and a little "yucky" about. I'd considered making it a part of my marketing plan, but never took steps to do it. Zoe's masterclass has done such a good job of breaking down the steps I need to get started, be successful, and do it all without that "yucky" feeling I always thought I'd feel before. I can tell Zoe spent a ton of time crafting content to help us beginners learn how to navigate influencer marketing the right way. I can't wait to apply all of this information to my business!" - Krista of Krista Rae
YOU'VE GOT TWO CHOICES...
You can keep hustling away and try to learn about influencer marketing on your own (which is how I got here - but it was a long, hard road)
OR
You can save time, take the easy route and learn from my tried and tested strategies. You could be implementing your first successful influencer collaboration within a matter of weeks!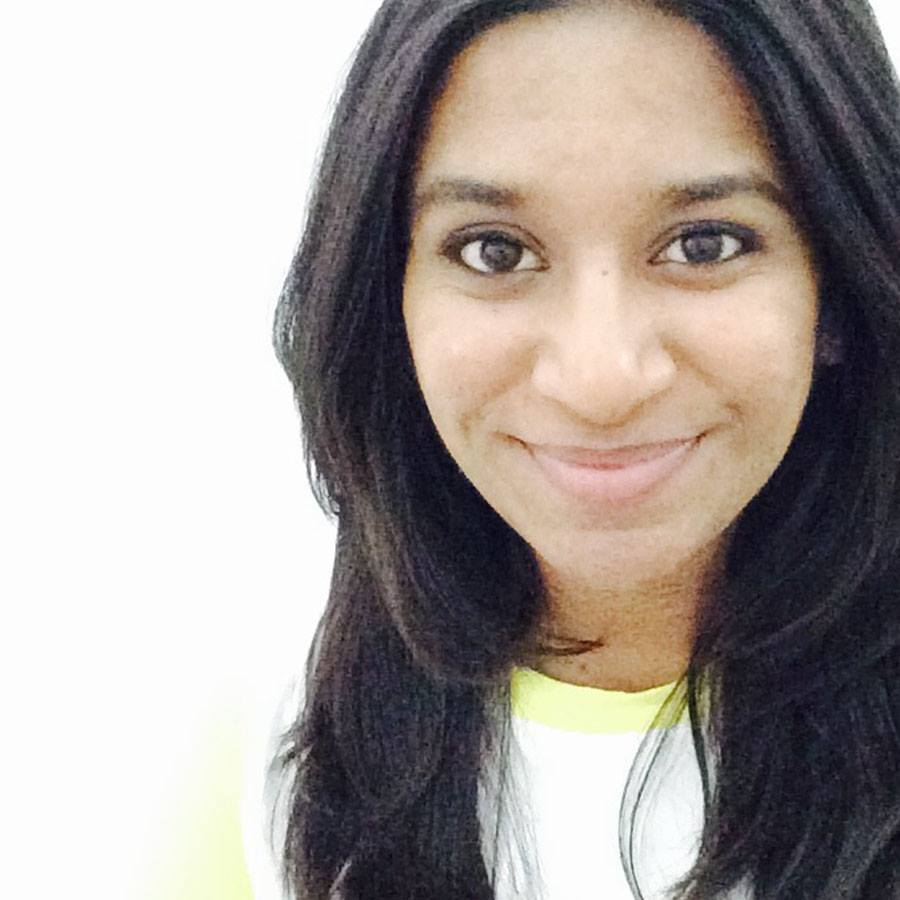 "Zoe is amazing! There is so much thought that went into this course, it literally blew my mind. Never knew an influencer marketing course was going to change the way I see my business and brand. My favourite lesson was the collaboration ideas. I've learnt so much out of it!" - Arpitha of Just Arpi
So who is this influencer marketing pro?
Oh hey there, I'm Zoe Linda. When it comes to influencers & social media, I know my shit.
But, I didn't just wake up one day and suddenly know everything there is to know about influencers - it took over 2 years of frickin' hard work.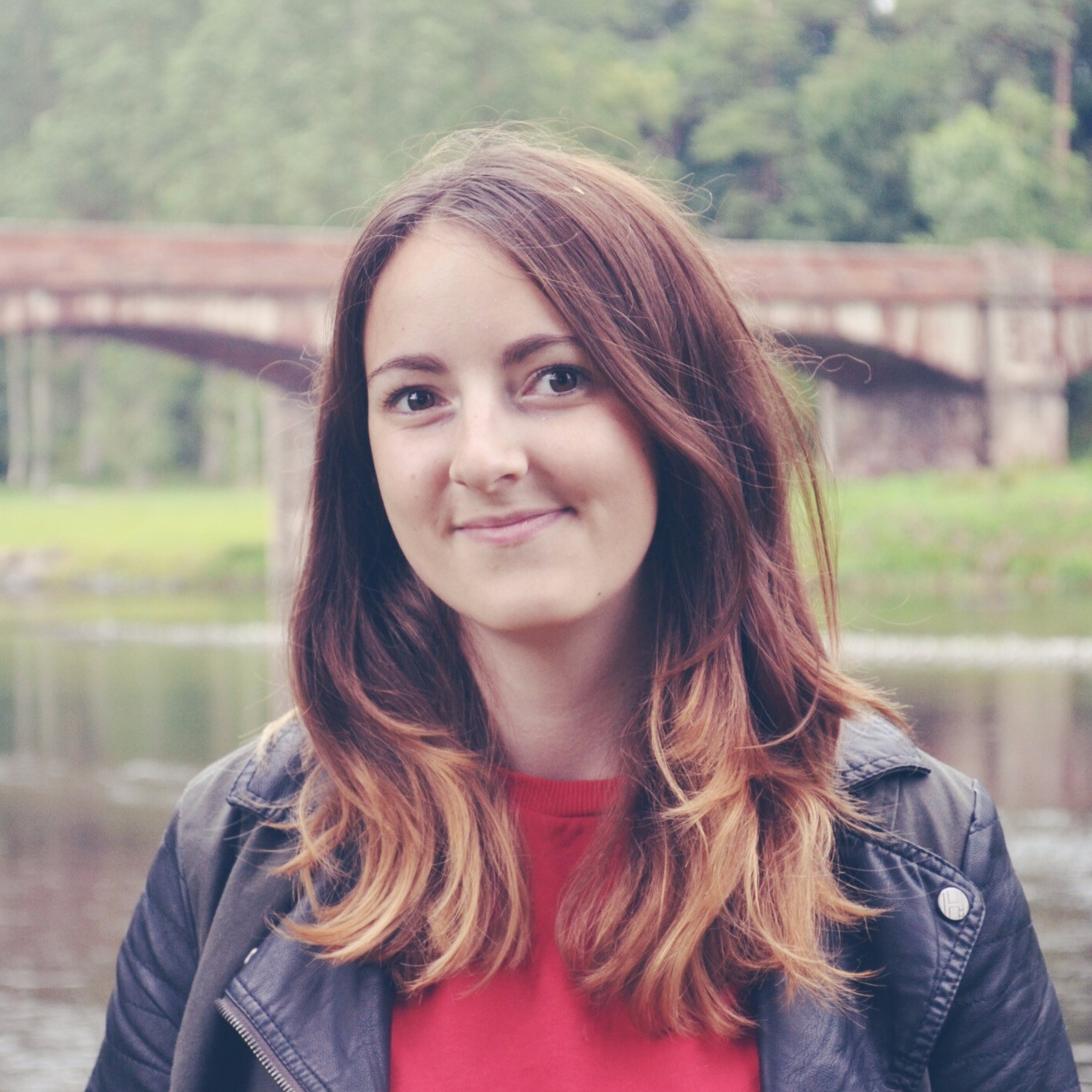 During my time at a digital marketing agency, I became the go-to gal for all things influencer related. I implemented campaigns from start to finish, grew a huge web of influencer connections and established relationships with influencers and their agents.
I've worked with some huge names and some teeny tiny influencers who are just starting out. I know the ins and outs of the industry like the back of my hand and I have used my knowledge to help big businesses thrive and small businesses get one foot in the door.
The last thing I want to do here is bullshit you into thinking I have some huge transformational story about how I grew my business with influencer marketing - I didn't. I just worked long and hard to build my knowledge of influencer marketing and I used that to help other brands and businesses succeed. Now, I want to teach YOU how to succeed! It's that simple.
Here's just ONE campaign that I've implemented with great results...
A client was re-launching one of their staple services that was aimed at a whole new audience this time around. They created a great deal as an incentive to encourage sign-ups but wanted an influencer campaign to increase brand awareness and boost sales.

Immediately, I knew so many influencers we could collaborate with and reach out to. I pulled together ideas and influencers who would be best fit for this campaign and, by the end, implemented collaborations with influencers across YouTube, Periscope, Blogs, and Snapchat.

The campaign brought in over 1,500,000 combined views from the target demographic and generated positive comments and conversation around the brand.
Just one of the YouTube videos saw well over 250 new sign-ups (worth over $12,000) to the client's service, which massively exceeded their expectations and trumped the conversions they were used to seeing through traditional advertising methods.
If you enroll in Influencer Marketing Masterclass, you could be the next success story!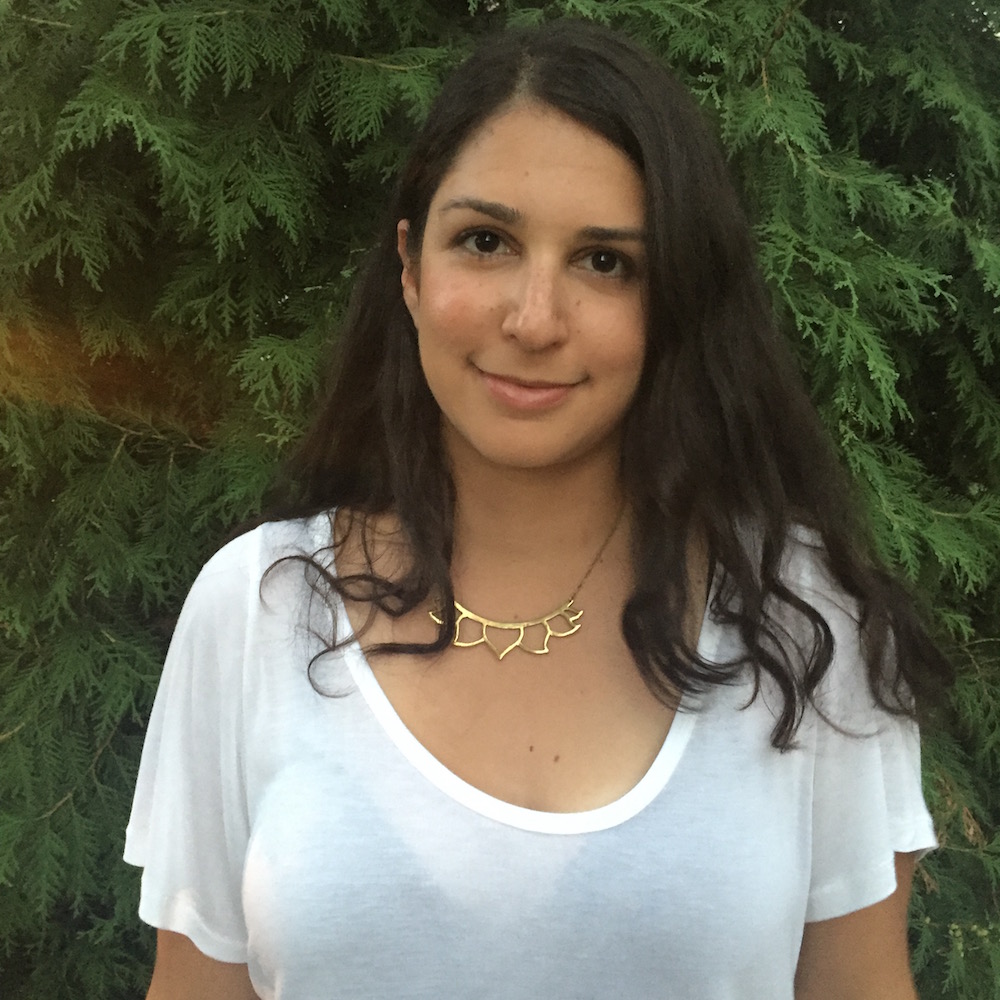 "Zoe is an influencer marketing pro! She knows how to create connections and strategies that actually get results. She's built up networks and genuine connections with bloggers and influencers who can share information about your product. She'll be a great resource for anyone looking to build their influencer marketing!" - Kayla Kurin of Do Good, Be Social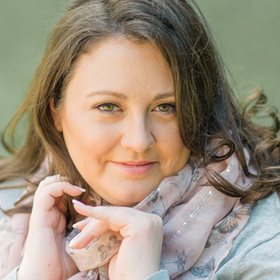 "Zoe definitely knows her stuff when it comes to influencers; she knew exactly what I needed and provided me with the right contacts and their stats so I could start connecting in the online world. I trust her knowledge wholeheartedly - which is why I'm going to work with her again on a different project!" - Sarah Shuttle of Wonderland Graphic Design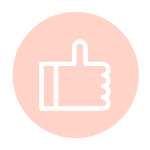 Influencer Marketing Masterclass is for you if you are...
A business owner. You want to expand your reach, grow your community and boost your sales - and influencer marketing is the way to do it! You're in the right place if you want to learn how to plan and implement your first collaboration or if you want to improve on your current influencer skills!
A virtual assistant or social media manager. Want to improve and expand your skillset? Influencer marketing could be the next big thing your clients are looking for. Get ahead of the game and learn all you can about how to pull off a great collaboration for your clients.
A PR account exec or manager. Looking to learn more about influencer marketing? You could be the next go-to gal or guy in your office. Impress your bosses by recommending and implementing your first influencer campaign.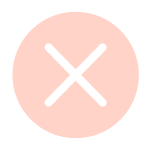 This course is not for you if you are…
Not willing to put in the work. This course makes things a helluva lot easier for you and will save you a ton of time but it does not mean that you don't have to put any effort in. You can go through the course at your own pace (plus you have lifetime access) so there's no rush but when you get down to it, you'll need to do the work to get the results!
Not interested in working with influencers. Why are you even here, bro? Influencers are crazy resourceful for your business but if you don't want to work with them then this course ain't for you!
Expecting to work with influencers for free. Sure, this course has some ideas for unpaid collaborations but you shouldn't be enrolling if you expect influencers to do work for free. This is their job and as much as you wouldn't want to work for nothing, they don't either.
Course Curriculum
Before We Jump Into Anything...
Available in days
days after you enroll
Brainstorming Ideas
Available in days
days after you enroll
Frequently Asked Questions
Isn't influencer marketing just sending people your product to review?
Hell no! It's SO much more than that. You can send influencers products in the hope that they'll review it, sure. But this course will teach you TONNES of new ways to collaborate with influencers within your niche. From giveaways to Vines, Influencer Marketing Mastermind is filled to the brim with creative and innovative ways to showcase your product.
Aren't influencers super expensive?
That's quite a common misconception about influencers. It really depends on the influencer in question, your niche, and what you're asking them to do. My course covers big, small, and no budget ideas but you will get the best results by investing in influencers in some way. Bigger isn't always better, and there are thousands of 'micro-influencers' that offer effective, more affordable options.
Is this course just for product based businesses?
Not at all! This course is aimed at product and service based businesses - there's something for everyone.
Will the strategies in this course work wherever I am?
You bet! The strategies and techniques in this course will work in any country you are based. Just a heads up, as I'm English, I'll be focusing on UK and USA based influencers as examples within the course.
When does the course start and finish?
The course starts now and never ends! It is a completely self-paced online course - you decide when you start and when you finish.
How long do I have access to the course?
How does lifetime access sound? After enrolling, you have unlimited access to this course for as long as you like - across any and all devices you own.
What if I am unhappy with the course?
I would never want you to be unhappy! If you are unsatisfied with your purchase, contact me in the first 30 days and I will give you a full refund.